A Closer Look at What Smart Cameras Can Offer Your Facility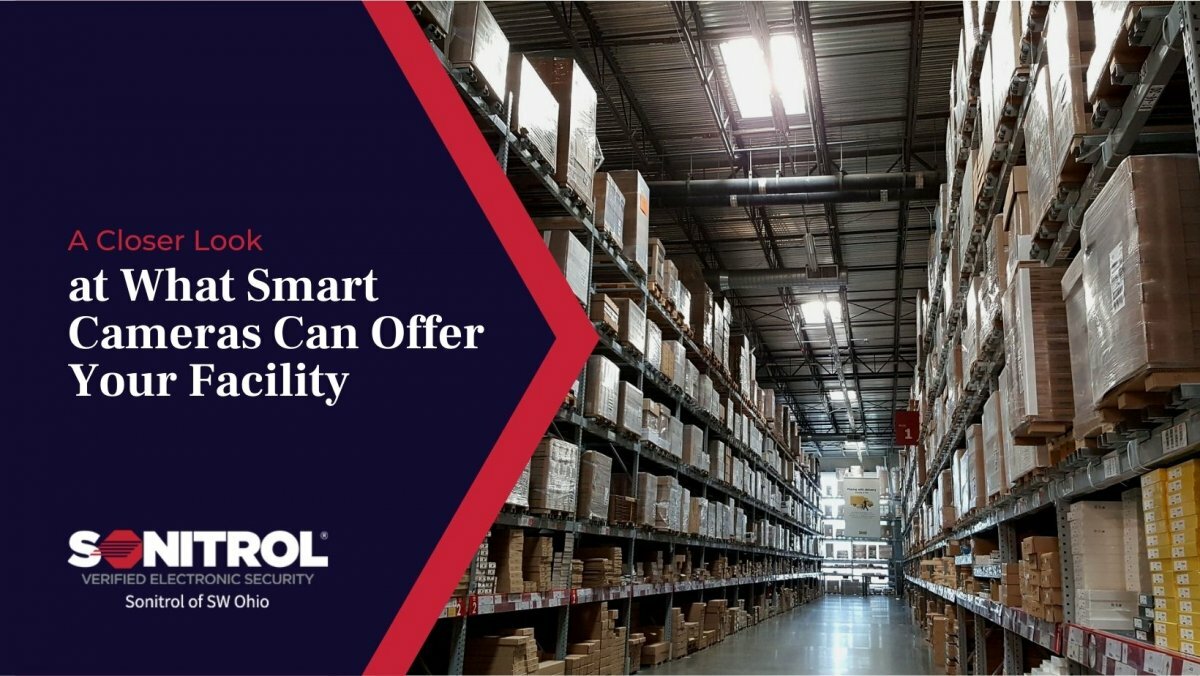 If you own a business or commercial center then your number one priority, other than making a profit, is ensuring that your facilities and merchandise are secure.
It is easier than ever to make sure that your business is protected from break-ins and theft. Sonitrol has all the resources that you need to ensure that, if a break-in does occur, you can put a stop to it before any damage is done.
One of the best ways to stop and deter retail crime is through the use of smart security cameras, like SonaVision.
Video technology helps prevent theft both inside and outside your business and grants you 24/7 access to live footage.
Let's break down some of the major benefits of installing a smart camera system in your business.
Smart Camera System Key Point Breakdown
We've outlined some of the key features of smart camera systems and what they can offer your business.
Highest Level of Security
With a smart camera system, you can see every square inch of your business (both inside and out) 24 hours a day. That means you can spot burglars before they even make their move while you are lying at home in bed.
24/7 Alarm Verification with Sonitrol
Don't wonder whether your alarm is on or off ever again. Know for certain. With Sonitrol you can check your alarm status right from your phone. Don't worry about lagging or frozen screens, your alarm status is verified.
Monitor Critical Locations
Monitor retail areas, warehouses, loading docks, and more to ensure that your most valuable assets are secure and protected from theft. You can have as many cameras or as few as you want to ensure that you are protected from break-ins in your most vulnerable areas.
SonaVision Gives Maximum Performance
Never worry about breakdowns or unreliable cameras. SonaVision is the best in the business. Our cameras work 24/7 and we are always there for you to ensure that your business is protected from thieves.
Remote Control on Demand
Zoom in, pan, tilt, and more. When you have a smart security camera system you have maximum control. See the areas you want and ensure that no corner is left unseen. Not only does this help you detect thieves you can also spot floods, fires, and other potential disasters, so you can stop them before they cause major damage.
See Deliveries Coming and Other Major Changes
Are you expecting a package or shipment? See it coming before it arrives. Want to check when your workers arrive and leave? It's as simple as opening an app. Sonitrol helps you monitor the comings and goings of your business, so you never miss out on a single detail.
Your Business is Secure with Sonitrol
Running a business is hard enough. Why stress over security?
With Sonitrol we take the worry out of security. SonaVision ensures that your business is secure 24/7 and that you have access to high-definition video footage of your store.
Don't doubt whether your business is secure. Know for certain.
Reach out to Sonitrol today and make your security anxieties a thing of the past.