Keep Your Home and Valuables Safe with These 4 Steps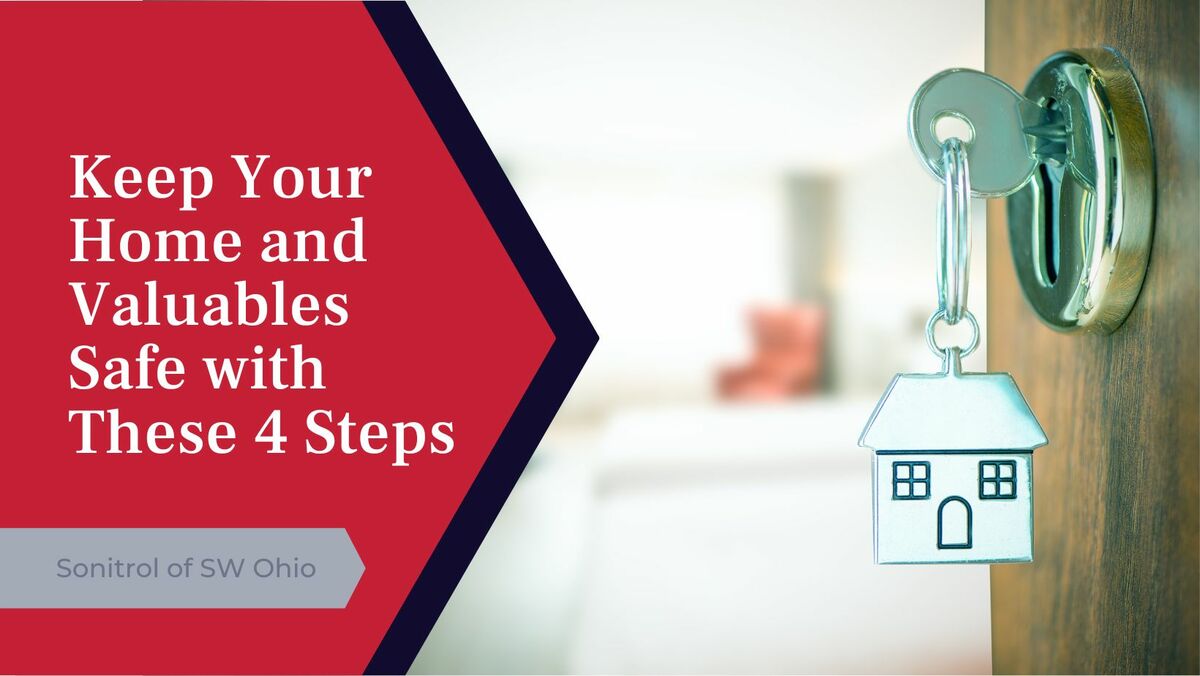 You have a duty to protect your home.


First and foremost, you have a responsibility to protect yourself and your family from harm.


However, secondary to the lives of your loved ones is your home itself and your valuables.


There are many dangers out there that pose a serious threat to your material possessions. Threats include thieves, fire, flooding, and more.


The best way to protect your valuable assets is to install a high-quality security system. Security systems help you deter thieves and alert you to any major threats like fire or flooding.


In this post, we will give you four tips for keeping your valuables safe in your home to help give you peace of mind.


Protect What You Value – Four Steps


Your valuables are more than just monetarily precious goods. They are often things that carry a great deal of sentimental weight as well. Photos, wedding rings, home videos, and more are all things that you need to protect. That's not to mention jewelry, antiques, and high-value trinkets.


Protecting your valuables is not as hard as you might think. Use these four tips to give yourself increased peace of mind.


Invest in a High-Quality Safe


Safes come in a wide variety and are one of the best ways to keep your valuables safe from harm.


Let's look at two common varieties.


Wall safes are popular because they are installed directly in your walls, meaning they do not take up precious floor space.


Not only that but this variety of safes is hidden from prying eyes.


Wall safes tend to be lighter than ground safes, but they are the perfect place to store jewelry, heirlooms, and even substantial amounts of cash.


Heavy Duty Burglary and Fire Safes


Heavy duty safes come in a few varieties. Fire safes and anti-burglary safes are two of the most prominent choices.


Burglary safes have thick walls to prevent drilling and superior, sturdy locks to prevent picking.


Meanwhile, fire safes are made from heavy-duty inflammable materials to ensure that anything put inside is safe from even the hottest temperatures outside.


Install Superior Locks on Your Doors and Windows


When thieves break into your home, the most common passages are doors and windows. Most locked doors will deter thieves, but clever burglars can outsmart standard locks.


Consider installing electronic locks that are opened using a custom code that you can change regularly.


Key locks are often fallible because homeowners give out copies of their keys and forget who they lent their copies to and when.


Electronic locks only require you to remember a custom code that you can change at any time. That way, even if a burglar has a key, it will be useless if they don't know the code.


Install a Surveillance System


Smart surveillance systems allow you to watch your home, even when you aren't there.


You can be on a beach in Hawaii and check in on every room of your house right from your phone.


What's more, Shiver offers you the option to have a second pair of eyes on your home in case of an alert. The agents at our headquarters serve as guardian angels for your home. They can alert you to burglaries and fires or call local authorities should an emergency arise.


Arm Your Security System


Locks don't work if they are not locked. Many homes are broken into because the homeowner forgot to lock an important door or window and an opportunistic thief took advantage.


When your security system is armed, you can protect your home even while you are away.


What's more, you can disarm your security to let your friends or neighbors in to water your plants or feed your pets while you're away.


An armed security system will send alerts to you if anything out of the ordinary occurs, for example, if a lock is forced open or there is any unusual movement in your dining room, you will get an alert.


Secure Your Home with Shiver Security


Your home is your castle. You deserve the best security measures in the world to keep your loved ones and valuables safe.


Shiver Smart Home Security System and Video Surveillance systems allow you to check in on your home, family, and or pets from anywhere.


And what's more? Shiver Security protects your home from break-ins, fire, vandalism, carbon dioxide, and more. Our trusted professionals at our Central Station are on hand 24/7 to monitor any potential dangers and stop them before they can cause harm to you or your family.


If you are ready to get serious about home security, then it is time to reach out to Shiver Security.