Background:
For over 95 years, Welling & Co. has been one of the most trusted names in its industry in the West Chester Ohio region, serving generations of local families. Years of experience and services have built a legacy of integrity and trust with their customers. They are currently opening a second location in Cincinnati in a 950 sq foot showroom with an all glass store front. This store front is a bit smaller than the original one. It seems that the jewelry industry has been a target of break-ins across the country. They aren't happening through doors or windows either. They are entering through unconventional means.
The Challenge:
"We are tired of two different apps and systems and all the upkeep that goes along with it" said Daniel Welling, owner of the new location in Loveland, oHio. We want simplicity and want to make sure we are on the top of our game with technology. This is a small retail area in the center of our historical district. However we have guidelines with our industry that we have to follow closely. For example, we need 2 forms of communicaton and safe protection. They also need video as well.
All of these guidelines have to be approved by their insurance company. The current insurance companies only recognize traditional security systems so we knew this was going to be a bit of a challenge. They were also very frightened by all of the break-ins and how they were coming through walls and cutting phone lines.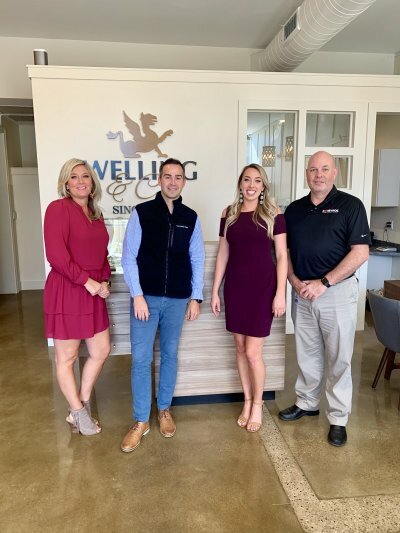 The SOLUTION
After educating Bill and Daniel Welling on the Sonitrol verified response along with audio detection and video they chose to install 3 TotalGuard's with Cellular backup. In addition a hold up button and a motion on the safe for protection. THe All in one solution provided full volumetric and video intrusion coverage with one simple app and two means of communication if the wifi went down. There was some behind the scenes forms for the insurance company that we provided to make sure the TotalGuard system met their guidelines. IT was a success and ended up getting a meeting with the agent for future recommendations of jewelry stores in the area.
THE BENEFITS
Since installation of the All in One Totalguard system, Welling Jewelers wants to upgrade their original store to the Sonitrol of SW Ohio system because of the simplicity and verified technology. "I just got the new iphone and was worried about disarming my system on my way into work. I was shocked by the ease of downloading the app and my keypad/cameras came right up" Daniel Welling on the ease of the mysonitrol app. Daniel works at both locations through the week and he is able to look into the new one and arm/disarm for his co-worker as well. It is a professionally managed/maintained system where false alarms are completely eliminated. To date there has been zero break-ins and complete trust in the system. Not to mention the 15k Performance warranty that allows them to sleep better at night.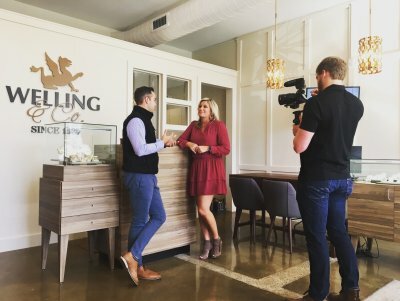 The PRODUCT
TotalGuard is an All-in-one security solution for small to medium size businesses that provides full volumetric and video coverage. The features include:
Audio & video intrusion verification
Monitored 24/7 by Sonitrol of SW Local monitoring center
Glass break & motion sensors
Connects to your wireless internet
Live view, arm/disarm with the Sonitrol app
15k Performance Warranty
*With Sonitrol of Sw Ohio we include a training/set up and demo with our in house customer service representative to ensure the client is completely comfortable with the application.