Home Security and Safety Tips to Consider During Winter Months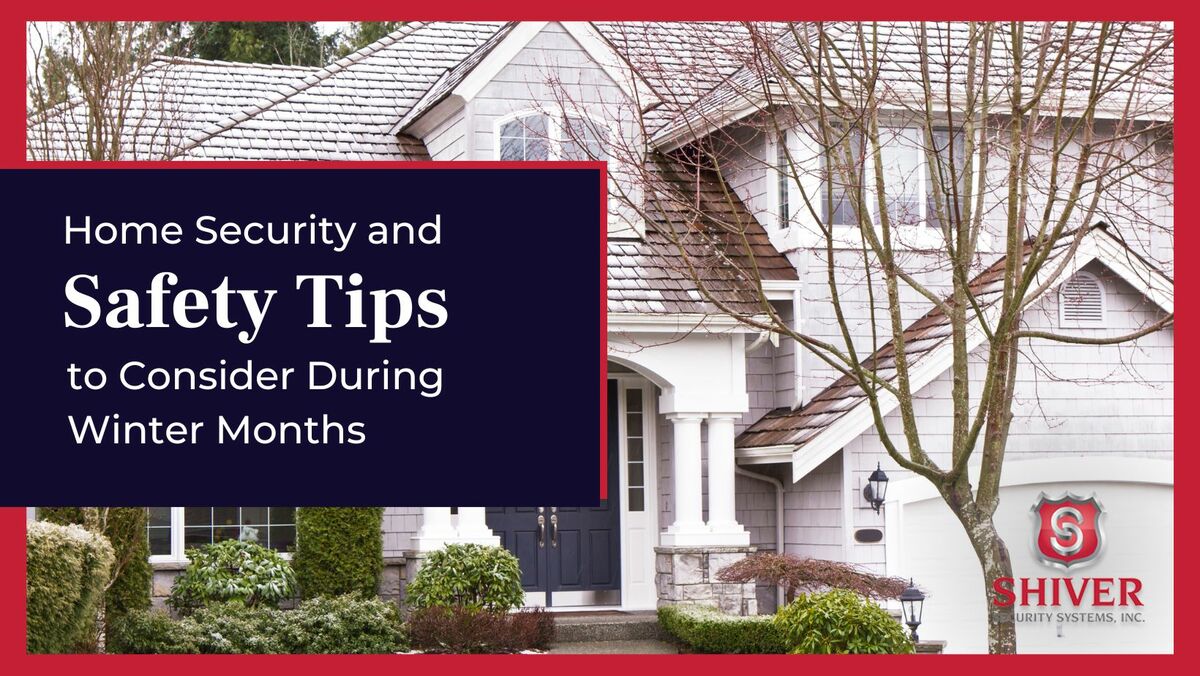 The snow is falling, the sun sets early, and twinkling lights illuminate our homes and streets.

Winter is here and that means a change in your home security strategies.

Home burglaries tend to spike upwards in the winter months. More darkness and added economic stresses mean burglars are more likely to attempt home invasions during these cold months. Add to that an increase in vacations and winter is the perfect storm for home burglaries.

So, what can you do to help prevent your home from falling victim to thieves this winter season?

If you are a southwest Ohio homeowner, keep reading to learn Shiver Security's top tips for home security this winter.


Here's How You Can Boost Your Home's Security This Winter

Grab your coats, hats, and gloves, the cold weather is here to stay!

Thieves know that too, and they are using the winter weather to help them plan for their next scheme.

Add raging winter storms and this winter can pose a threat to you and your family.

Here are some safety and security tips to help you thrive all winter long.


Stock Up Now!


Nothing is worse than winter storms. If you are not stocked up on non-perishables then you may find yourself snowed in without any food or water!

Stock up on food, water, and winter supplies to ensure you can navigate the winter, no matter what challenges come your way.

Get the following:


A few weeks' worth of non-perishable food


A few weeks' worth of sealed water


Weather seal tape


Snow shovel


Generator and gas


Work gloves


Flashlight


Rock salt


Firewood


Matches and candles


First aid kit


Plenty of warm blankets



Perform Some Basic Home Maintenance


If you have not already, now is the time to look at simple winter home maintenance tasks.

Be sure to check out your pipes to ensure that they are insulated, especially those close to the outside walls, crawl spaces, or attics.

Check that all outside water spouts, like hoses, have been disconnected and drained.

And be sure to call a plumber to ensure that everything is secure and meets standard guidelines.

There's nothing worse than a burst pipe in the winter. Be sure that your home is safe from such hazards now.


Check Your Heating Systems


Cold weather means you will be relying on heating systems to get you through the winter chills.

Check your furnace, fireplace, and other heaters to ensure that they are safe and up to the challenge that winter will bring.

Be sure to keep flammable materials away from your heaters and talk to your children about proper safety. You should always have at least three feet of buffer between heat sources and kids and pets.
Also, be sure to have your furnace and fireplace checked for carbon monoxide leaks. Additionally, have a few CO detectors around the home with fresh batteries.

Update Your Security System


If it has been a few years since your home security system has been looked at, then now may be the perfect time for an upgrade.

Be sure that you have a verified smart home security system to ensure that you can control who comes and goes, you have 24/7 access to security footage, and you have a team of expert security professionals on-hand to alert the authorities of any home threats like break-ins or fires.


Take Your Security to the Next Level with Shiver Security

If your home security could use an upgrade, you are not alone. Each year thousands of homes are victimized by burglars and other threats.

When you work with Shiver Security, we make worries over home security a thing of the past.

Our smart verified home security systems come with a team of security professionals who are on hand 24/7 to monitor your home from our central headquarters and alert authorities of any dangers to your home.

If you need a security upgrade for your home that you can count on in Southwest Ohio, Northern Kentucky, Cincinnati, Columbus, or Dayton, reach out to Shiver Security now!