Top Four Tips for Keeping Your Retail Store Secure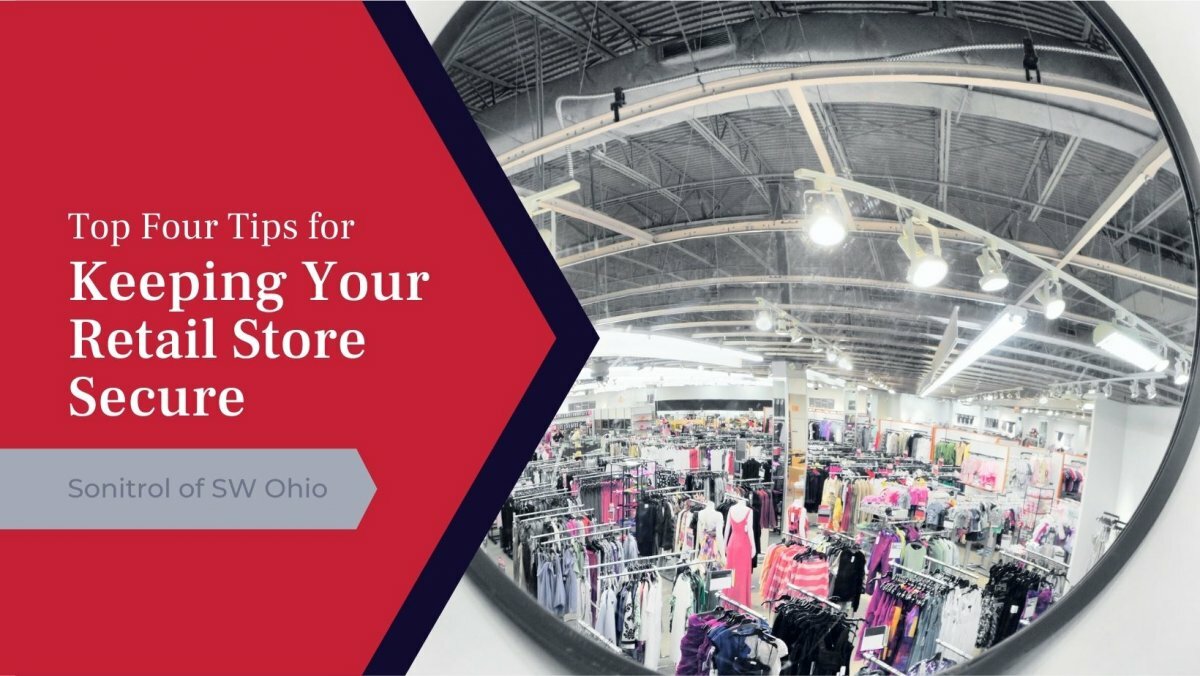 Almost every business will experience some kind of theft or attempted theft at some point in its lifespan. This is especially true for retail stores.
Here is a startling statistic from the National Retail Federation (NRF): in their 2020 Organized Retail Crime Survey NRF found that for every 1 billion dollars in sales, retailers lose over $719,548 to retail crime. Further, three out of four respondents surveyed said that they had seen a rise in organized retail crime in the past 12 months.
The results are clear, organized retail crime is not going away any time soon, and if retail businesses do not take action to prevent this crime, then they will sadly fall victim.
In this post, we will give you four key tips for keeping your retail store secure and preventing organized retail crime.
Stop Retail Crime in its Tracks
While the police and internal security can help deter and catch criminals, they can only do so much.
Here are some tips that can help you take it a step further to ensure that your retail business doesn't lose a dime.
Spend Resources on Your Locks
While shoplifting is a major threat, burglaries pose a much more significant danger. One of the best ways to deter and prevent large-scale burglaries is by making sure your business has the proper locks. This especially comes into play when dealing with insurance companies. Most companies need signs of forced entry for you to be eligible to collect insurance.
But what does a proper lock look like?
Generally, pin tumbler cylinder locks in addition to deadbolts are recommended. This should be used in conjunction with double cylinder locks. When in doubt, check with a local locksmith to see what types of locks are best for your business.
Add Monitored Alarms
You need eyes on your business even when you are not there. Not only that, but time is of the essence during a break-in. Criminals only need a few minutes to burglarize your store. Keep your store protected by installing a monitoring alarm. These devices can detect open doors, broken windows, or inappropriate movement. When the alarm is tripped an alarm scares off the intruder, you receive alerts immediately on your phone, and the proper authorities are immediately contacted.
Improve Your Network Security
Point-of-sales (POS) systems have drastically changed the way we do business. They make it easier for businesses to process sales than ever before. However, since these transactions are done online, they are vulnerable to hackers. Because of this, businesses must implement improved network security safeguards.
Here are a few ideas to consider adding:
Install high-quality commercial anti-virus software


Use encryption to hide valuable customer information when you relay across networks


Enable two-factor verification and use complex passwords that require you to verify your identity every time you log in.


Update your software regularly


Incorporate a POS monitoring system that allows you to identify cashier infractions by sending POS data and videos directly to your smartphone
Include Video Surveillance on the Site
Video surveillance systems are excellent ways to deter theft and catch offenders in the act. Not only will a surveillance system cause a burglar to think twice before attempting to break into your store, but it also provides you with evidence when it comes time to prosecute. When you have a surveillance system installed you can monitor your store in real-time, right from the comfort of your smartphone.
In addition to having cameras set up around your store, you should also install them in the following places:
Behind cash registers


Inside inventory and storerooms


Near all entrances and exits


In parking lots
Keep Your Store Safe with Sonitrol
Commercial security is no easy feat. It takes a whole team of professionals to ensure the safety of your most valuable asset, your business.
Don't trust your store's security with just anyone. You need the best, and that is just what Sonitrol offers. We are the best in home and commercial security, the best in technology and resources, and the best in communication.
Take your business's security seriously. Sign up with Sonitrol today!