Four Ways A School Security System Can Help Keep Students and Staff Safe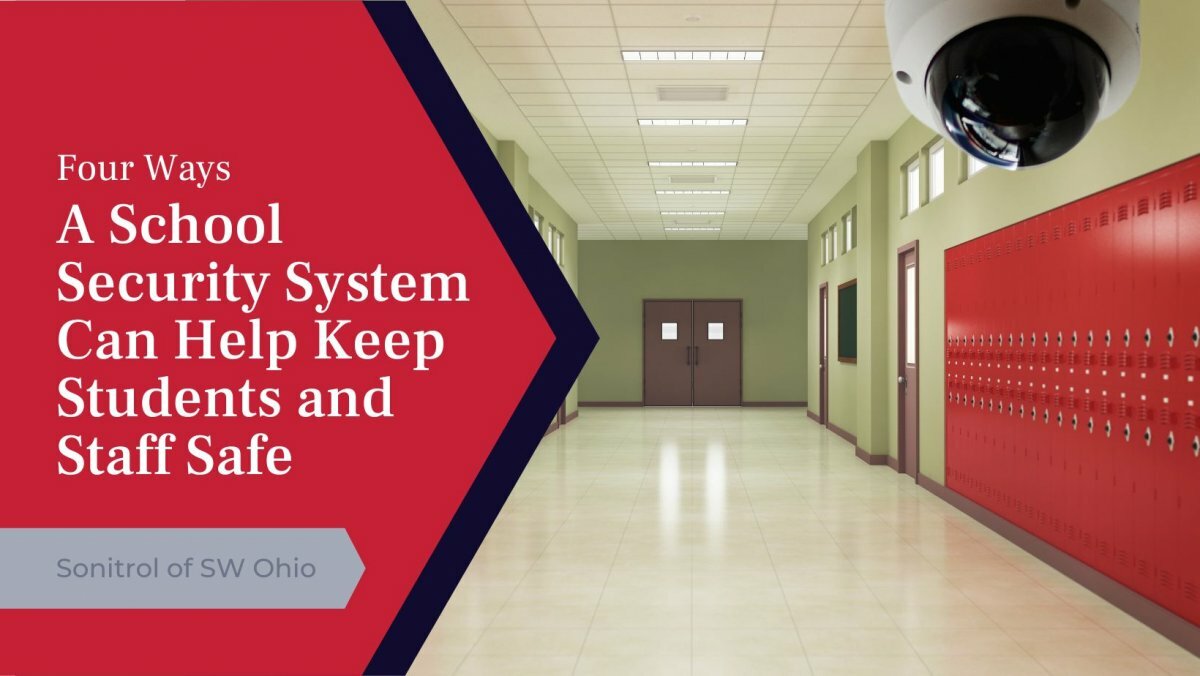 Today, school safety is more important than ever. Over the past few decades, school violence has increased while security measures have struggled to keep up.
The result is that children, staff, and faculty are left in a vulnerable position while they pursue a better education.
Do not let your school or your children's school get left behind. There are actions that you can take that have been proven to effectively improve school safety.
Sonitrol has assembled a list of the top four ways a school security system can help keep students and staff safe.
Keep reading to find out our top four school safety measures.
How a School Security System Can Help Your School
School security doesn't have to be a constant worry. Here are some ways a comprehensive school security system can help.
Complete Control of Locks and Doors
One of the biggest benefits of a comprehensive school security system is that you will have complete control over all your school's locks and doors.
This is called access control and it is an increasingly important part of school safety plans. Access control helps you keep track of certain areas in the school and lets you control who has access to specific rooms and when.
Here are the three biggest things complete access control can do for your school:
Intrusion detection at school buildings and campus


School visitor access management


Improved asset protection
A Better Alarm System Deters Vandalism and Theft
Alarm systems are required in all schools for fire protection. Take it a step further.
You can use the alarm system you have in place to deter theft, property damage, school violence, and natural disasters.
When your school alarm system is integrated into your security cameras, door locks, and access control, can quickly and effectively warn you of issues and danger and drastically improve response times.
A Complete Surveillance System
One of the key pieces of a school security system is a system of high-definition cameras that cover key areas in the school.
Here are some of the biggest advantages of a complete surveillance system.
Better security monitoring and incident response


Deter theft, vandalism, and other crime


Visual verification of access activity
Having a complete surveillance system in your school ensures that key areas are monitored and that no one comes in or out without you knowing about it.
Improved Cyber Security
The threats facing your school are not just physical. Your school also must be protected from cyber-attacks.
Cyberattacks include data breaches, ransomware attacks, social engineering, and phishing attacks.
School security systems are key in preventing these attacks. They routinely audit your network for vulnerabilities and handle threats when they arise.
Here are a few more ways a school security system can help:
Encrypt communication between devices


Limit who has access to the network and set up firewalls


Require cybersecurity training


Secure and back up data


Check to make sure third-party providers follow proper security protocols
Improved cyber security is one of the most important aspects of school security. Make sure your school's data is secure.
Keep Your School Secure with Sonitrol
Today school violence and crime are a bigger risk than ever before. Don't let your school remain vulnerable.
Sonitrol is here to help. We offer the best technologies and care when it comes to protecting your school.
Don't trust your school security with just anybody. It takes an expert eye and the right resources to ensure that crime and violence have no place in the classroom.
Take your school's security seriously. Reach out to Sonitrol today!