Holiday Home Safety Tips from Shiver Home Security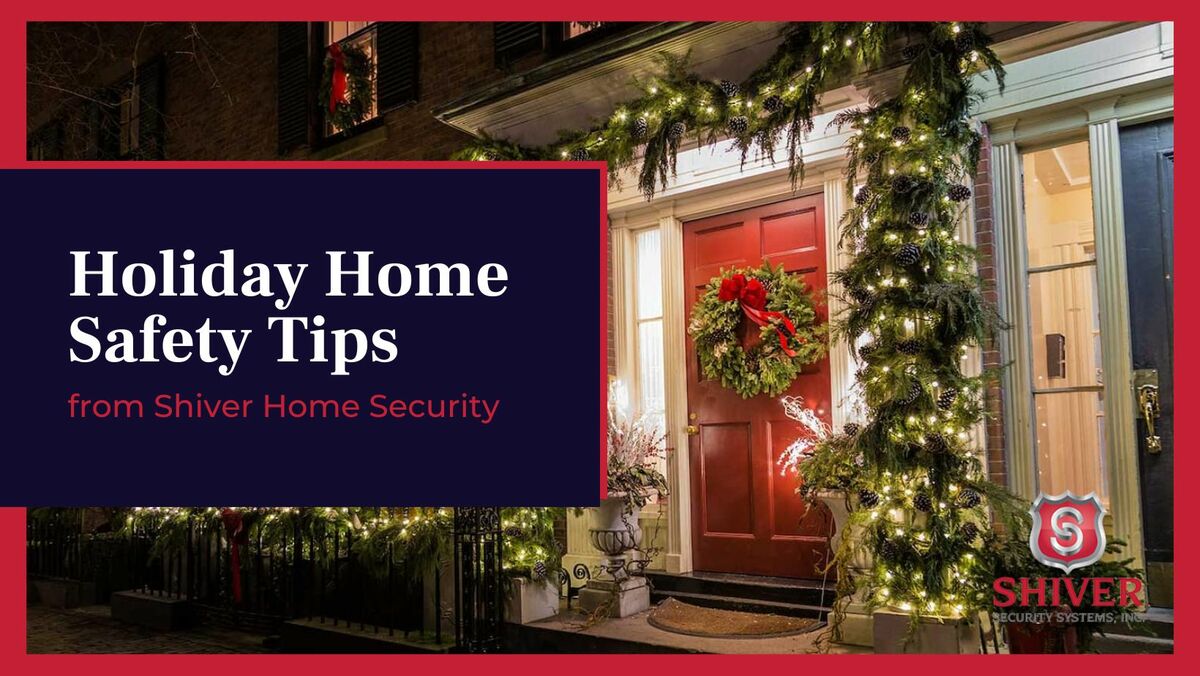 Keeping your home secure is a year-round job.


However, you might be susceptible to letting your guard down right when you are at a high risk of home invasion or theft, during the holiday season.


With all the fun and cheer of decorating, shopping, baking, and celebrating, it can be easy to forget that your home is under threat from multiple sources.


You need to minimize risk to your home and loved ones, while also enjoying the holiday season.


In this post, Shiver Security has assembled a list of the top five tips to help you improve home safety during the holidays.


Five Safety Tips During the Holidays


From Thanksgiving to New Year, you can be sure to have a ball this holiday season. But there are still threats to your safety from inside your home and out. Use these tips to help you keep your home safe this holiday season.


Keep Your Travel Plans off the Internet


The holidays are a popular time for travel and vacation.


Do yourself a favor and keep your vacation photos and plans off of social media until after you return.


When you announce to the world that you are away, that tells thieves that your home is unguarded.


Never post on social media where you are going, how long you will be gone, or when you will be back.


Ask a Friend or Neighbor to Check Your House While You are Away


In addition to a smart home security system, ask a trusted friend or neighbor to check in on your house while you are away.


Make arrangements for snow removal as well. Mounds of pillowy snow covering your untouched driveway can be a clear indicator to thieves that you are away.


Have your neighbor pick up your mail and report any suspicious activity around your home.


A trusted pair of eyes on your home can help give you peace of mind while you are away on vacation.


Hide Packages and Gifts


Deliveries shipped to your doorstep are way up this holiday season, and that means porch pirates have much to pillage.


If you are expecting a package, especially an expensive gift, make sure you remove the package from your porch as soon as possible.


Also, be sure you don't leave expensive gifts laying under the Christmas tree. This will make it all too easy for thieves to break in, gather your gifts, and be out in just a few minutes.


Always hide your gifts someplace secure and far from prying eyes.


Be Cautious About Christmas Lights


Fire hazards are up during the holiday season. A big reason is Christmas lights.


Be sure to check your lights for exposed wiring before you hang them.


Also be sure that hot bulbs are not making contact with dry, or flammable materials as many lights get very hot after running for just a few hours.


Your lights should be turned off regularly to allow them to rest. Either set a timer so they turn off and on at the same time every day, or make sure you are shutting your lights off before you go to bed.


Inspect Your Chimney and Furnace


One of the best parts of the holiday season is gathering around a roaring fire with your loved ones.


But when was the last time you had your chimney or furnace inspected?


We all want our homes to be warm this holiday season, but if your furnace or chimney malfunctions, you could easily have a fire or carbon monoxide leak on your hands.


Have a professional come inspect your chimney and furnace before they are turned on. Also, change out any air filters and clean heating ducts and vents.


Finally, change the batteries on your smoke alarms and carbon monoxide detectors so you are safe in the event of a CO leak or fire.


Take Holiday Home Safety a Step Further with Shiver Security


Keeping your home and loved ones safe is your number-one priority this holiday season.


But even if you follow all the tips above, you still may be vulnerable to threats.


To ensure that your home is safe no matter where you are, hire Shiver Security to install a smart home security system before the holidays.


At Shiver Security, we offer many options to keep your home secure. Our state-of-the-art central monitoring facility helps you monitor your home and alerts our trained security professionals in the event of a threat.


That means even if you are not watching your home, one of our security professionals can identify potential threats and alert law enforcement.


If you are ready for the ultimate upgrade in home security, reach out to Shiver Security now!


Happy with the Shiver Security difference? Leave us a review on Google here!