Key Features of the Smart Home Security System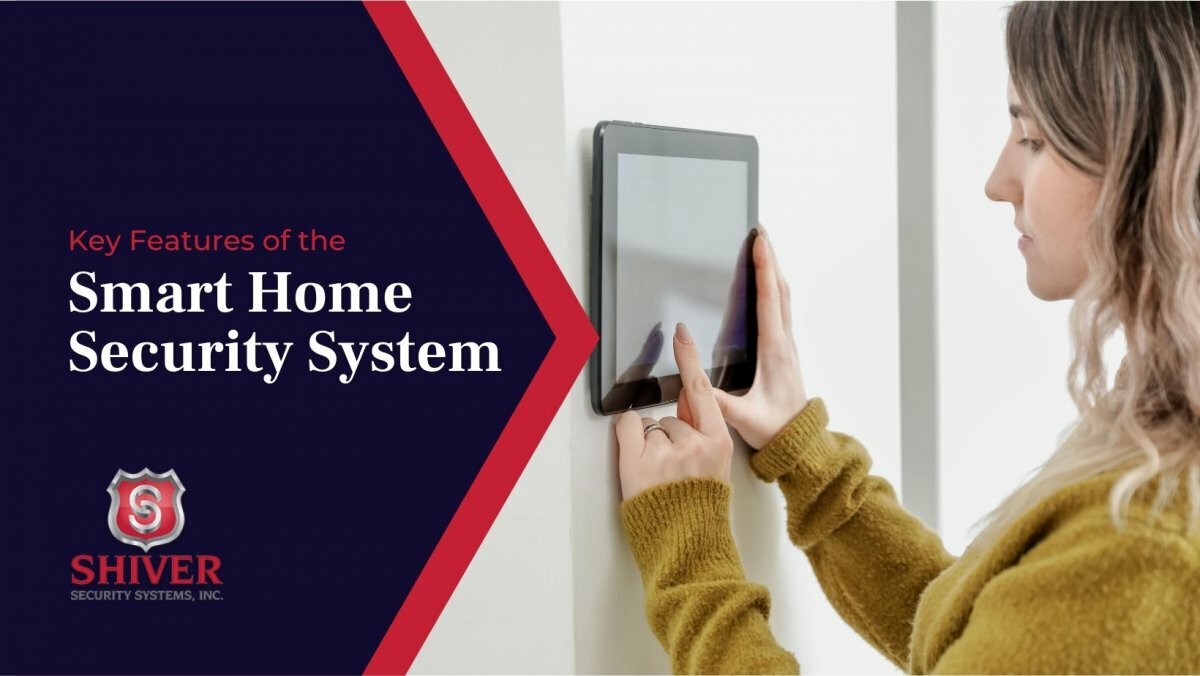 Keeping your family secure is your number one priority.
These days peace of mind often feels like a luxury, and you can hardly go one day without the worst possible scenarios jumping to your mind. It's hard enough to keep yourself from worrying during the day when your family is out of the house, let alone at night when you are all sleeping.
One of the best ways to ensure that you have around-the-clock peace of mind is by installing a home security system with Shiver Security.
Everyone knows that home security systems are excellent ways of deterring home invasions and other threats, but many people wonder what specific features home security systems offer.
This post will go over a few of the best security features you can expect from Shiver Security's Smart Home Security System.
Home Security Features to Know
Each year over 2 million families fall victim to burglary or home invasion. Shiver Security is the leader in home security. As such, we offer the latest custom design solutions to meet your needs.
Here is what a Smart Home Security System can do for you.
Have complete control right from your phone.
Shiver Security's Smart Home Security System allows you to check in on your home from your phone at any time of the day. This is helpful whether you are lying in bed at night, or after a busy day at the office.
The Shiver Security mobile app can do all the following:
Arm or disarm your security system


Watch live video feeds


Check to see who has arrived and left (especially useful for kids going to and from school)


Monitor your pets, nannies, service providers, or elderly residents


Home Automation
Shiver Security not only helps keep your home safe, but they also help optimize your utilities to meet your needs.
Control temperature, lights, locks, and more all from your phone.
Locks.
Did you forget your keys? Do you need to let your neighbor in to feed your cats while you're on vacation? Do you want your doors locked in the morning and unlocked for your kids when they get home from school? Have complete control over your locks right from the ease of your phone.


Lighting.
Turn your lights on and off every time you arm or disarm your security system. Schedule your lights to turn on before you get home from work or tell them to turn off just after you leave. You can set a fixed schedule or fly by the seat of your pants. The choice is yours!


Thermostat.
Everyone wants a comfortable home, but it can be a waste of power to have you're A/C running all day. Adjust your thermostat right from your phone at your convenience.


Cameras.
View your cameras from around your home right from your phone or tablet. Whether you want to keep an eye on your kids and pets, or screen visitors at your front door, it is as easy as opening an app.


Skybell
Who's lurking around your home?
See home invaders before they get a chance to break in with Skybell, a high-def video doorbell that you can view from your phone.
You can see, hear, and speak to visitors from your phone, and screen who is entering and exiting your property.
Skybell can handle temperatures from -40 degrees Fahrenheit to 140 degrees Fahrenheit and it is sleek, attractive, and functional.
Check when your packages have arrived, ward off nosy door-to-door salesmen, and stop burglars before they get a chance to break in all with the Skybell.
Better Security Starts at Home
Your home is your castle, and as such you have a responsibility to keep it secure.
Home security has never been easier. Smart Home Security with Shiver Security gives you complete control of your home both inside and out. Control temperature, lights, water, cameras, and more all on your smartphone.
If you are ready to get serious about home security, then it is time to reach out to Shiver Security.