Secure a Successful Holiday Sales Season with Sonitrol of SW Ohio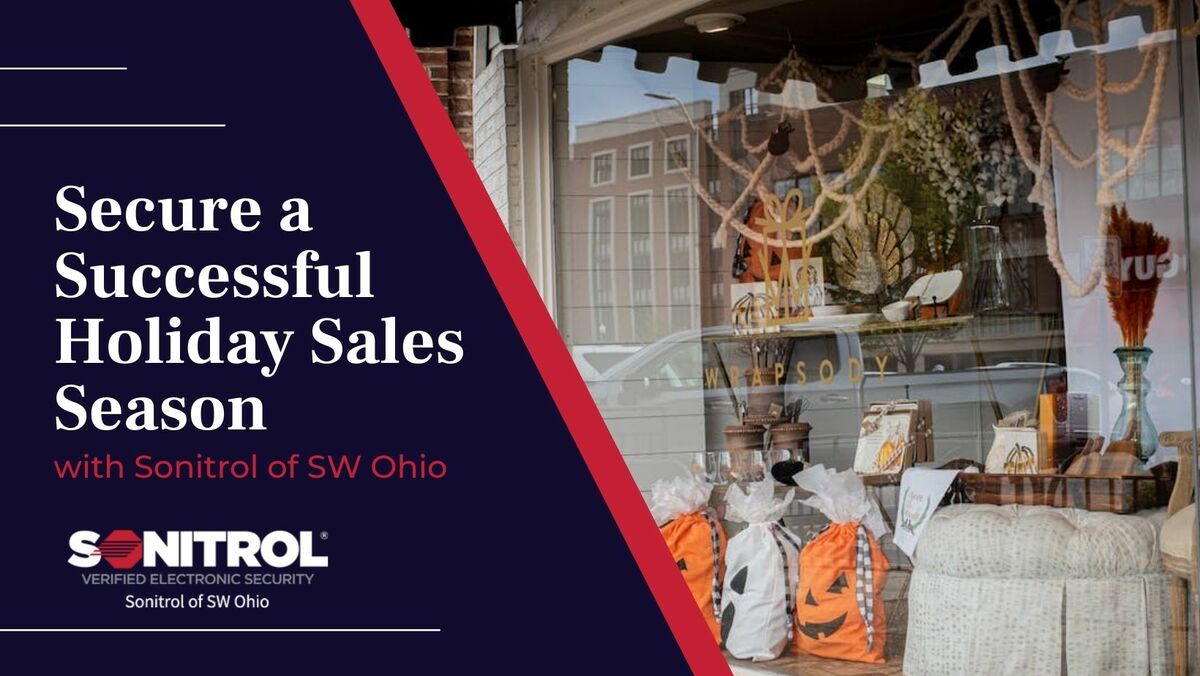 The holiday season is the most profitable time for retail businesses.


However, the increased foot traffic means that your business will also experience the highest level of employee theft and shoplifting.


Here are two key statistics to keep in mind as we head into the holiday season.


First, it is estimated that the retail industry brings in one trillion dollars during the holiday season alone. That is a number that puts many retail businesses firmly in the black for the fiscal year.


Second, 50 billion dollars worth of merchandise is stolen from retail businesses annually, with most of that theft occurring during the holiday season.


On Black Friday alone, instances of theft soar an astounding 28%.


Losses from shoplifting and employee theft represent the two biggest hits to your profit during the holiday season.


Most of your theft-based losses can be prevented through a better and more comprehensive security protocol.


In this post, Sonitrol has assembled a step-by-step guide for how you can better secure your retail store for the holiday season.


Your Guide for Loss Prevention this Holiday Season


Small business security and business security during the holiday season are one of the top priorities for your business this year.


Use this guide to enhance your business security this holiday season and help stop thieves in their tracks.


Check on the Basics


Before you can catch more nuanced threats like shoplifting and employee theft, you need to cover the basics.


Start by checking your burglary alarm. You will need an advanced model, so if you have not replaced your burglary alarm for five years or more, it is time for an upgrade.


Window and door sensors can stop a burglary in seconds and have police on the scene before any serious damage is done.


Many businesses link their burglary alarm system to their fire alarm to prevent another major danger to their business: fire.


If you have a burglary system, then that is a great first step. Now, you need a professional to monitor your system. Larger businesses may use in-house loss prevention professionals, but for small businesses, the more cost-effective solution is to outsource your monitoring needs to a team of trained professionals.


Install a Comprehensive Camera System


If you have a burglary alarm, you likely have a few cameras to go along with it. However, your business likely has ample blind spots if you do not use a comprehensive camera system.


Instead of spending money on more supervisors and staff to help detect theft, a more advanced camera system will be far more beneficial and cost far less.


Video cameras do not just point and capture anymore. You need cameras that can pan, tilt, swivel, and more. Multi-sensor cameras can detect multiple areas at once for an added effect.


If you want to cover blind spots and stop thieves in their tracks, a comprehensive camera system is necessary.


Invest in Advanced Access Control


For better small business security during the holidays, your retail store needs an advanced access control system.


Only specific employees should be granted access to open and close the store and access sensitive inventory.


An advanced card access system is the best way to go, as you can digitally see who entered which area at specific times. You can also control which employees are allowed where.


Card access systems are superior to keys, as when an employee leaves their card can simply be deactivated. With keys, employees can make a copy, or keep their keys to attempt to break in after they have left your business. Unless you want to have your locks changed every month, card access systems are the way to go.


Keep Your Small Business Secure this Holiday Season with Sonitrol


This holiday season is set to be your best yet. Don't let shoplifting and employee theft ruin it.


If your business needs a security upgrade, then it is time to reach out to the professionals at Sonitrol.


Sonitrol stops thieves in their tracks and our advanced security systems ensure that your business is secure even when you are not there.


If you are ready for a security upgrade for your business, reach out to Sonitrol today!


Are you happy with the Sonitrol difference? Leave us a review on Google here!