How Businesses Can Use Smart Security Technology to Overcome Staff Shortages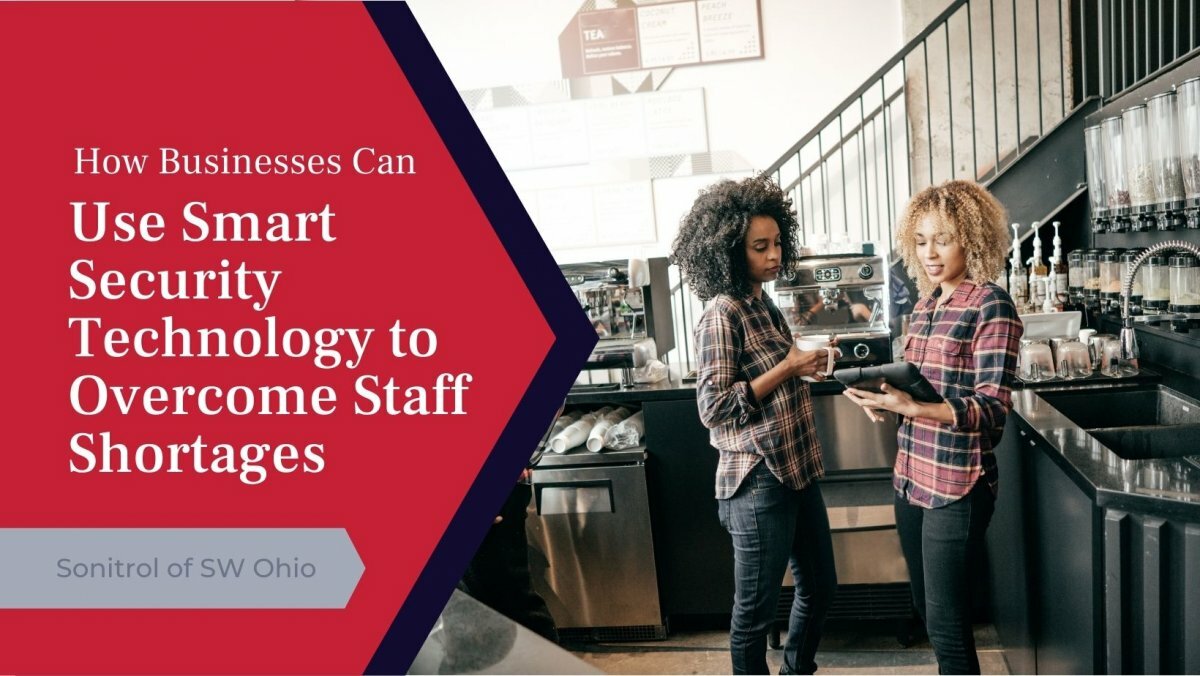 Business owners all over the world are feeling the effects of the most recent economic downturn. Open positions are numerous and businesses both big and small are struggling to find qualified workers.
Staff shortages are a persisting problem for many business owners. With no immediate opportunity to fill these openings, business owners are shifting their strategies to meet their business's needs with a smaller staff.
Beyond that, keeping current staff members satisfied and healthy has also increased in importance.
So how does a small business owner keep up with persistent staff shortages for long periods?
One of the most effective methods is to use smart security technology. Smart security technologies help business owners take a more proactive role in their business without physically being present at the office.
Let's look at a few ways business owners can use smart security technologies to overcome staff shortages.
Smart Security Technologies to Help Your Small Business Handle a Short Staff
It is more important than ever before that business owners take a proactive role in their businesses. Since your business likely has reduced staff, that means you as the owner will need to be more attentive to when you schedule your employees.
Smart technologies are one of the best ways to handle this often-challenging task.
Here are some of the best ways to use smart security technologies to help your small business.
Video Surveillance Improves Business Analytics
You can use your HD video surveillance tools to give your business a boost in analytics. It's as simple as using the video recordings of your store, warehouse, office, or other business space to determine when the busiest times of the day are and when there is more downtime.
Then, you can staff accordingly. The busiest times will need more workers so staff your best employees at those times. As for the down times? If you notice a regular pattern of low or no activity, you can reduce the number of employees on hand at that time.
This is also helpful when you want to determine customer-based analytics.
You can see who comes into your store, when, and what they buy. Because of this, you will be able to make better decisions on merchandise and products.
Professional Monitoring
Through Sonitrol, your security system will have a team of agents monitoring your store or business at all times.
That means in the event of an emergency, the agents monitoring your business can save lives, protect property, alert authorities in case of fire, and stop burglars in their tracks.
Most importantly, this means that you as the business owner do not have to monitor your security system 24/7. And when you are off from work, you have peace of mind knowing an expert team is watching your store in case of emergency.
Access Control
Your security system can control who gets in and out of your business without the need for an extra employee or additional security personnel.
This helps your business manage deliveries and visitor access.
Badging systems can also improve trackability, improve efficiency, and enhance security. This system can also help with contact tracing should an employee contract COVID-19 or another spreadable illness.
Improve Activity Reports
Automated security systems allow business owners to get instant reports on all the comings and goings of their business. This means that even while they are away, owners can be confident that they have a handle on the day-to-day activities of their business.
This removes some of the strain from middle management and reduces the need for the total number of employees.
Improve Security with Shorter Staff with Sonitrol
Businesses both big and small are reevaluating their strategies in light of the most recent recession.
Fewer employees mean a need for increased security. At Sonitrol, this is a need we understand all too well.
Running a business is already a full-time job (and then some). Why stress yourself over security?
With Sonitrol we take the worry out of security. SonaVision ensures that your business is secure 24/7 and that you have access to high-definition video footage of your store.  
Don't doubt whether your business is secure. Know for certain. 
Reach out to Sonitrol  today and make your security anxieties a thing of the past.