Verified vs. Non-Verified Security Systems: How Verified Security Systems Better Protect Your Business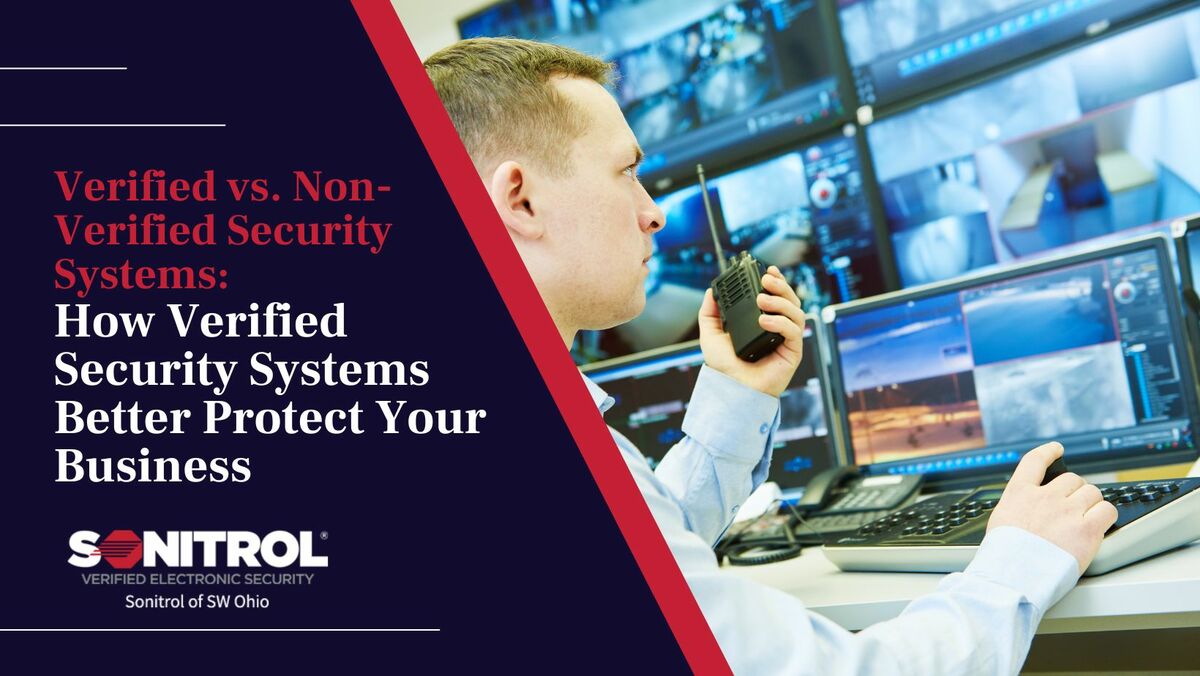 You want to keep your business safe. That means protecting your employees and your property from a variety of threats including intruders, fires, and other dangers which can threaten your well-being.
While threats to your business are rare, the peace of mind that a trustworthy security system provides is invaluable.
You never know when misfortune will strike, so you want a security system that is ready for anything.
There are two types of security systems, verified security systems, and non-verified security systems.
A verified security system is focused on high-quality, quick-results security monitoring. This includes cameras, lights, alarms, and a monitoring team to alert authorities if your business is under duress.
In this post, we will outline the benefits of a verified security system over an unverified security system and the enormous benefits verified security can provide your business. Keep reading to learn how a verified security system can better protect your business from threats.
Here is What a Verified Security System Can Offer You
There are many benefits to getting a verified security system. However, many people do not know what they offer over a non-verified system.
Let's quickly look at the top benefits below.
Real-Time Help
Perhaps the biggest benefit of a verified security system, is real-time help delivers more focused monitoring from your security team at Sonitrol of Southwest Ohio. With this perk, our team can watch live feeds, communicate with you directly, relay important information to officers, and classify your alarm as a non-dispatchable false alarm (this ensures that officers will not stop coming to your business due to multiple false alarms).
In short, this perk takes the burden of, in an event, watching your facility off your shoulders and ensures that a team of security professionals is standing by to give you immediate help.
Quick Verification of All Alerts
Verification is crucial in the security world. With Sonitrol of SW Ohio, we verify all threats to your business to ensure that the police respond quickly and know what steps they need to take to pacify the threat.
Your verified monitoring team can also track criminal activity as it occurs and relay that information to officers on the scene to help them more easily pacify threats.
More Focused Monitoring
Verified systems will have far fewer accounts being monitored. This means that you are more likely to get qualified help.
This is a huge benefit because many security systems have built-in delays before notifying your security company, usually between 30 seconds and 3 minutes.
With more focused monitoring, a delay will not be a concern for your safety needs.
Responses are Faster and More Effective
A verified security system has a response time from local authorities of eight minutes. Non-verified systems range between 17-45 minutes.
That is because each alert is instantly verified, meaning a verified security system will be able to alert authorities much quicker and produce a faster reaction time.
Sonitrol of Southwest Ohio has Verified Security Systems for Your Business
If you need a verified audio and video intrusion detection system for your business, then there is no better provider than Sonitrol of SW Ohio.
We have a team of qualified professionals standing by to help ensure that your business is safe and that your assets are secure.
If you are looking for the best in terms of verified business security, then it is time to reach out to Sonitrol of SW Ohio today!