Your Go-To Guide for School Safety and Security in 2023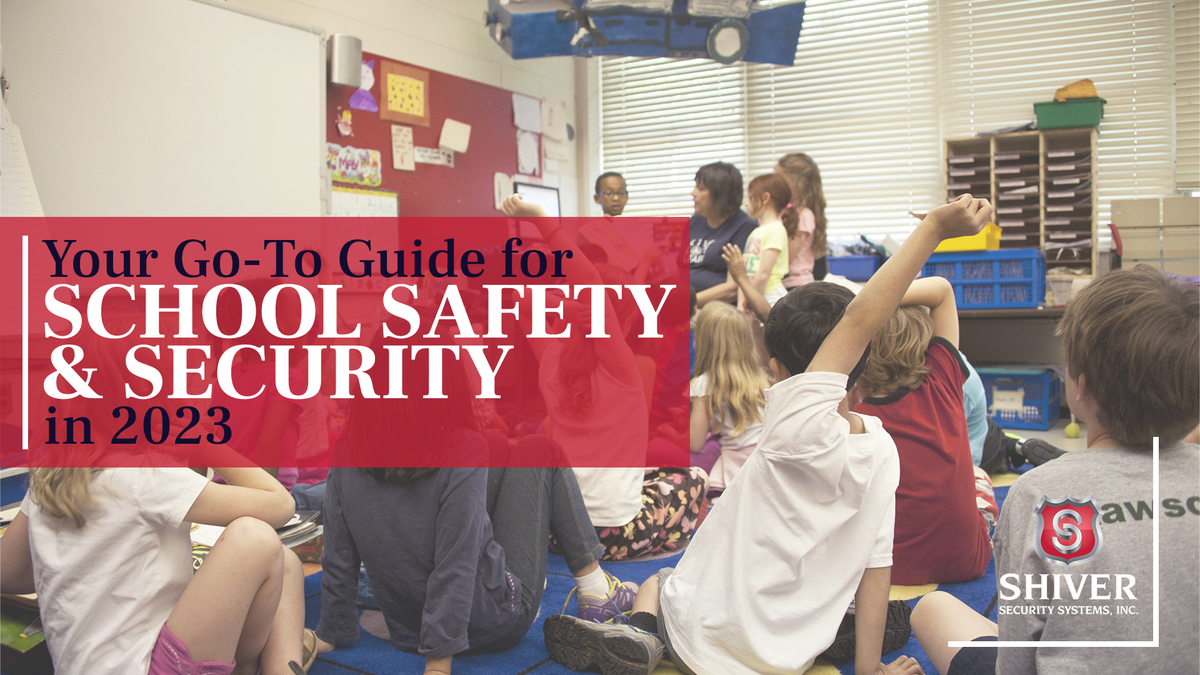 As a school administrator, principal, or parent, you understand that school safety is of utmost importance. Implementing a comprehensive security system can help prevent threats, danger, and vandalism. It is your responsibility to stay up to date with the latest technology and measures to ensure the safety of students, staff, and faculty.
Curious about some measures you can take to improve student safety? Learn more here!
In this post, we will discuss the top security measures that every school administrator, principal, and parent should know to guarantee a safe and secure learning environment for everyone. From physical security measures to partnerships with law enforcement, we have got you covered.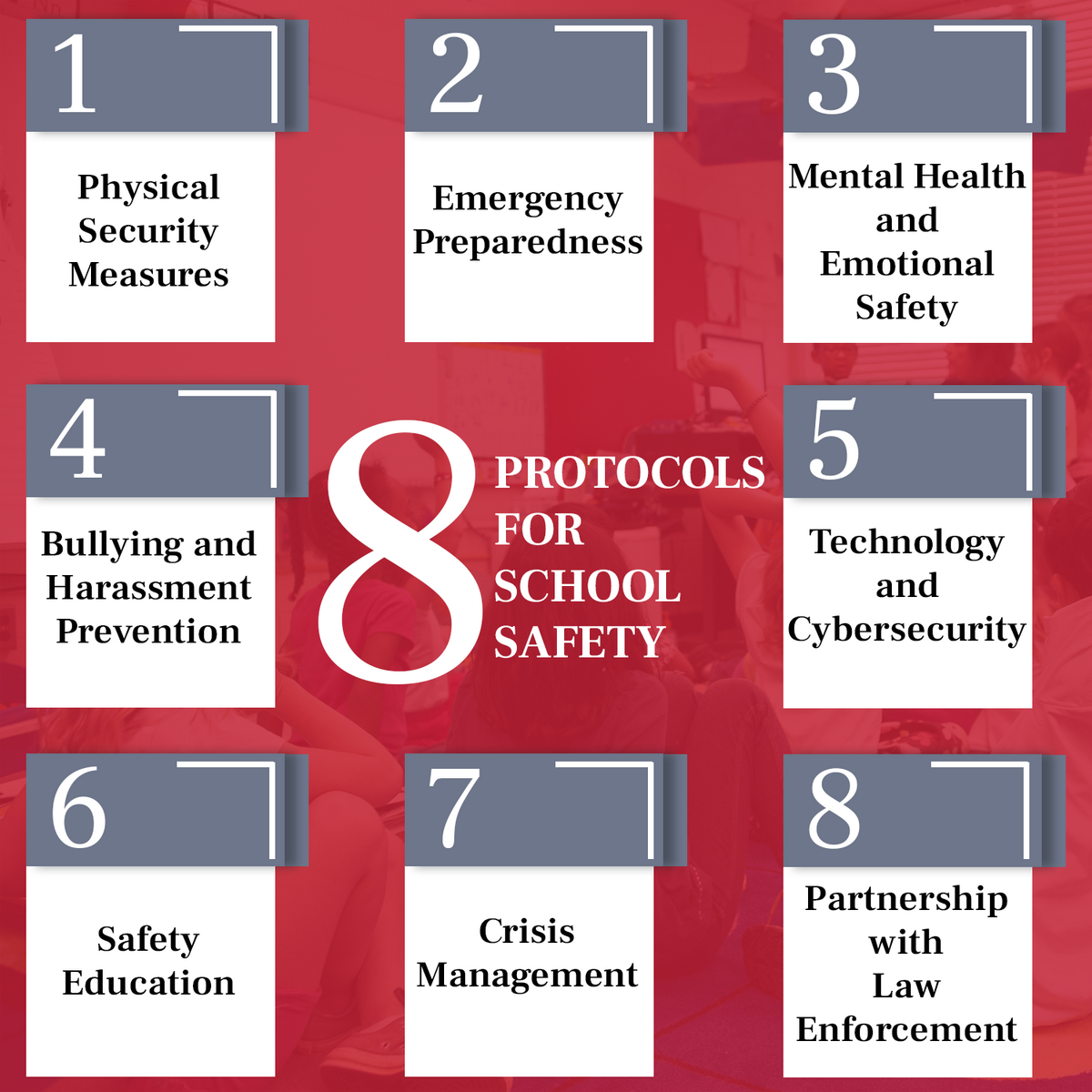 Eight Protocols for School Safety


Keeping students, faculty, and staff safe is a top priority for any school. It is crucial to be aware of the most common security threats to take necessary action to prevent them.


Physical Security Measures


The first line of defense against potential threats is physical security measures. Schools can implement access control systems, security cameras, and metal detectors to prevent unauthorized entry and deter criminals.


Emergency Preparedness


Implementing security measures is crucial for school safety. Developing an emergency plan, conducting regular drills, and having a communication system in place can save lives and minimize the impact of a crisis.


Mental Health and Emotional Safety


The emotional safety of students, staff, and faculty is as important as physical safety. Schools must address the mental health needs of their community to create a safe and supportive environment. This includes providing access to counseling, school resource officers, and mental health resources.


Bullying and Harassment Prevention


Bullying and harassment are prevalent in schools and can have long-lasting effects on students' emotional well-being. To ensure student safety and address these issues, schools must create a culture of respect, train staff on how to intervene, and implement reporting systems.


Technology and Cybersecurity


Technology has revolutionized education, but it also poses new security risks. Schools must protect student data and privacy, prevent cyberbullying and online harassment, and ensure that technology is used safely and responsibly.


Safety Education


Educating students, staff, and parents about safety protocols and procedures is essential. Training on how to respond in different scenarios can improve school safety, save lives and minimize damage in emergencies.


Crisis Management


Schools must have a crisis management plan in place for natural disasters, lockdowns, and active shooter situations. The plan should be regularly reviewed and updated to ensure it remains relevant to your school's security measures.


Partnership with Law Enforcement


Partnering with local law enforcement is critical in improving school security. School resource officers can help assess potential threats, develop emergency plans, and provide training and support to staff and students.
Sonitrol Security Improves School Security


At Sonitrol, we offer state-of-the-art technology to keep your students, staff, and faculty safe. Our team can evaluate your security readiness and provide customized solutions to meet your needs, including access control systems.
School safety and security should be a top priority for everyone involved in the education system. Implementing these measures, including access control systems and partnering with law enforcement, can help ensure a safe learning environment for all.
What is an access control system, and how can it improve school safety? Find out here!
If your school needs a security evaluation or improvement, it's time to reach out to Sonitrol to learn how we can help improve your school's safety today. Click here to start a conversation!
Happy with the difference Sonitrol has made in your school or institution? Leave us a quick Google review here!
Follow Sonitrol on Facebook, Instagram and LinkedIn for more school safety and security tips!