Business Security: Monitoring Your System Anytime, Anywhere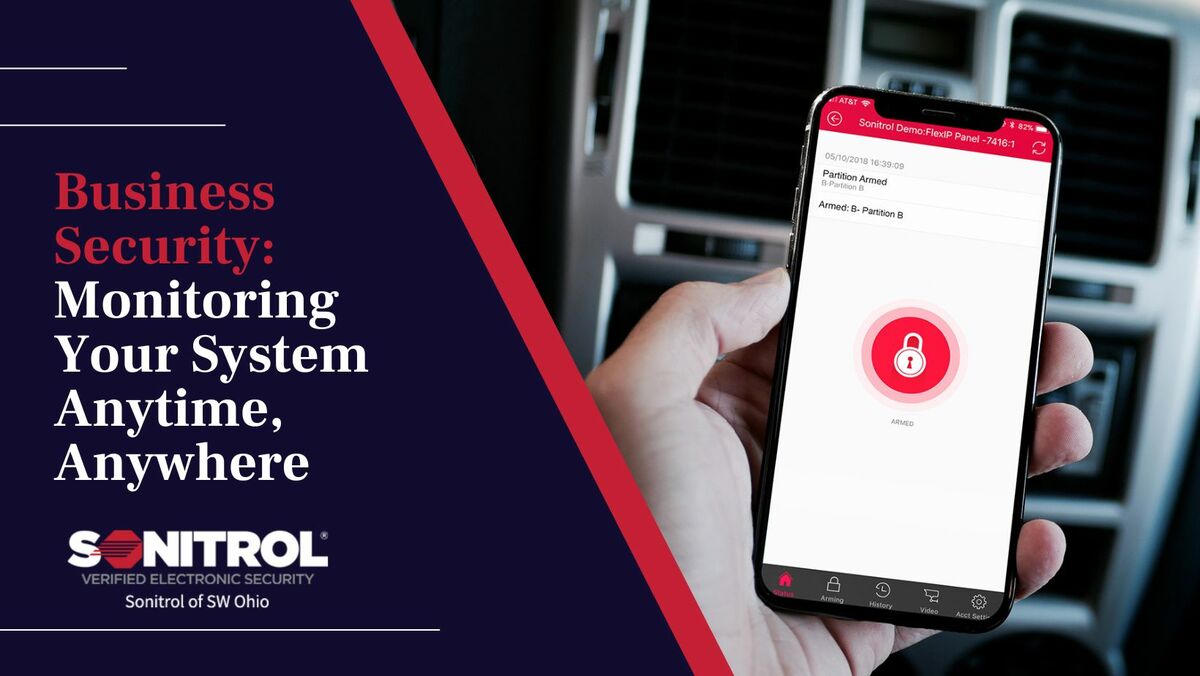 Your business is your livelihood. You need to keep it safe with a security system that can stand up to and shut down any threat.

Whether you are busy on a phone call, out of the office, or on vacation, you should be completely confident that your business is secure and safe from threats and dangers.

That's where Sonitrol of SW Ohio comes in. We provide security and peace of mind for your SW Ohio business.

This post will go over some of the top advantages that Shiver Security can offer your business and why you should consider a security upgrade with Shiver Security today.


Shiver Security Makes Business Security Easy and Effective

You should never have to wonder if your business is secure. And with Shiver Security, you will never have to. We offer your business the best security solutions to ensure that you have peace of mind 24/7 anywhere in the world.

The truth is that business owners spend too much time worrying about security. That's time they should be investing in improving their businesses instead.

Business owners spend about 17 full non-workdays worrying about their business, according to a new study.

You need a security system that allows you to monitor your business anytime, anywhere.

We understand how important it is for you to take care of your business. And we're here to help you protect the business you built and alleviate the headaches that come with security management.

Let's take a closer look at mySonitrol, your next great improvement in home security.


What Can I Do with mySonitrol?

MySonitrol is broken up into two different categories, mySonitrol standard, and mySonitrol pro.

With mySonitrol standard, you get the following:


Account information, including system and user status, reports, and more


Alarm dispatches


Product information and customer bulletins


These security steps are a great start toward boosting your business's security. They prevent many threats and ensure that you can be completely confident that your business is safe.

For those that want more sophisticated business security, Sonitrol offers the more advanced mySonitrol pro. Here is what you can expect from Sonitrol pro.


All of the mySonitrol standard capabilities


Access control system management, including door lock/unlock scheduling, access level configuration, and reports


Video system management, including online access to live video

These features give you complete control to go a step beyond the mySonitrol standard package to ensure your assets are secure and you are in complete control of your business's security.


What Can I Do with the Sonitrol Mobile App?


One of the key tools at your disposal is the Sonitrol mobile app.

With this powerful App, Sonitrol of SW Ohio now provides users the capability to browse their facilities remotely and securely via easy-to-use map or text, remote Arming and Disarming, view and filter historical events, manage system users, cards, codes, and view live video.

Key features of the Sonitrol mobile app include:
Search for their facilities via map or text


Manage system arming status (requires IP or cellular communication)


View and filter historical events


Manage system users


View live and recorded video (requires 3xLOGIC VIGIL Server Appliance)

These comprehensive tools ensure that your business is always secure and that you have peace of mind no matter where you are.


Sonitrol of SW Ohio Makes Your Business Secure

Sonitrol of SW Ohio is here to help make your business more secure and reduce your worries.

Using the tools outlined above will not only allow your business to run more efficiently but will also allow you to be more confident in day-to-day operations. Your mind will be free to focus on bigger-picture issues, and your business will be well protected.

Businesses of all sizes can benefit. Sonitrol of SW Ohio has the tools for your small business, and mid to large businesses.

Sonitrol of SW Ohio proudly serves businesses in Cincinnati, Dayton, Becket Ridge, Middletown, Springboro, Kettering, Centerville, Hamilton, Mason, Miamisburg, Fairborn, Fairfield, Beavercreek, Monroe, Huber Heights, Landen, Norwood, Sharonville, Springfield, Loveland, Blue Ash, Wilmington, Anderson, Franklin, Indian Hill, Forest Park, Highland Village, Lebanon, Springdale, Trenton, Trotwood, White Oak, Alexandria and more!

If you are ready for a comprehensive business security upgrade, then it is time to reach out to Sonitrol of SW Ohio today!

If you are satisfied with the Sonitrol difference, leave us a five-star review here! And follow us on Facebook and Instagram for more business security tips!