What Do I Do with My Security System When I Move to a New Home?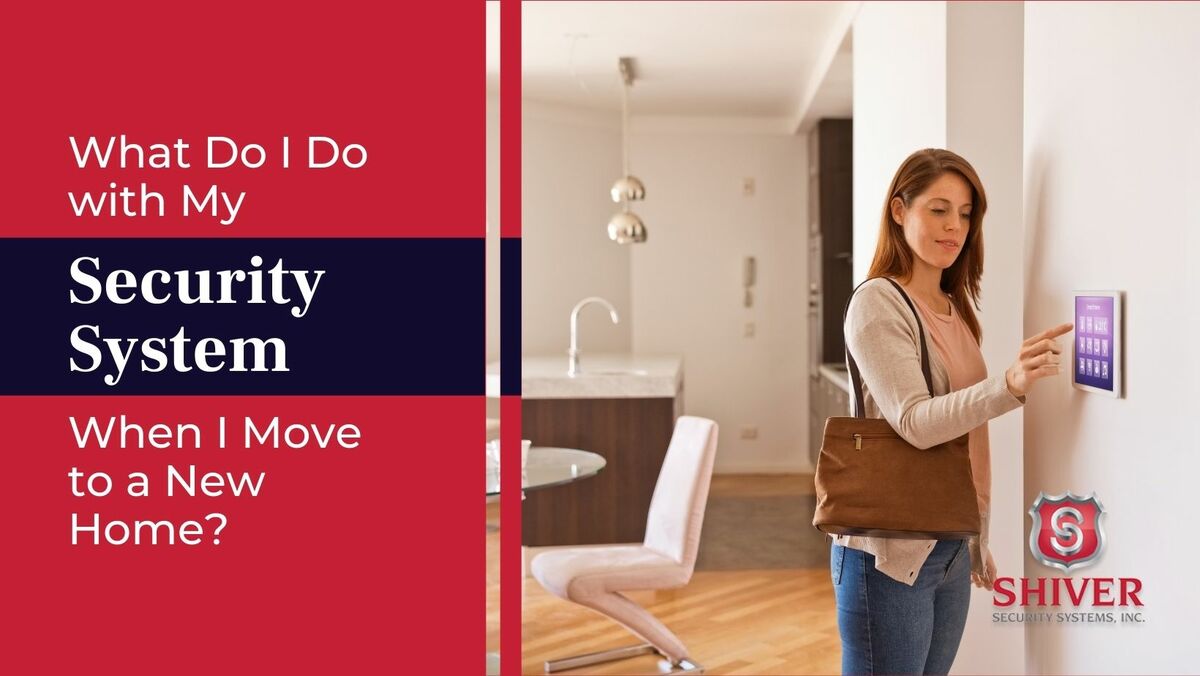 Moving is stressful enough. The last thing you want to worry about is handling your home security system.
Luckily for Southwest Ohio homeowners, Shiver Security makes things easy for you.
Peak moving season happens during the summer months. Between April and September, 80% of all moves in the United States take place. That means things can get crowded for homeowners in terms of home security. Many people wonder how they can install affordable alarm systems.
Shiver Security has put together this brief article to go over some of the top things you need to know about your home security system before you move. Keep reading to learn more about home security management during your next move.


Shiver Security Makes Your Next Move Easy


Moving can be a difficult time. Transferring or updating your home security system during your move can feel overwhelming and majorly stressful.
We get it, your family's security is on the line, and nothing is more important than that. You want to easily manage system arming status as soon as you settle into your new home without any headache.
Shiver Security is here to help. Use these quick tips to make moving your security system easier than ever before.
Learn more about Smart Home Security Systems here!
When you move, you essentially have two options. First, you can take your existing system with you and install it in your new home. Or, second, you upgrade and install a new system in your new home.
The kind of security system you have can play a big role in determining whether you are better off keeping your existing system or moving on.
Here are a few factors for you to consider:


If you have a wired system (i.e., one that is physically incorporated into your home), it will be very difficult to uninstall and reinstall your system in your new home.


Wireless systems will be much easier to relocate.


Depending on the specifics of your new home (location, size, layout, design, etc.), you may need a new system.


Check to see if your security company has relocation fees, or will support your transfer to a new home.


Take all these factors into consideration when planning out the cost of a new security system in your new home. Also, be sure to consider your time. Moves can be extremely time-consuming, and you may find that you simply do not have time to transfer your system. In that case, it can be worth the money to upgrade your system and save yourself some time.


How Do I Move My Old Security System?


If you love your old security system and want to take it with you when you move, then you need to be prepared to take a few steps.
First, confirm that you can transfer your security system. Your company may not allow you to take your old system with you. If you can transfer your security system to your new home, then take the following steps.
Check to see if there is existing equipment at your new home. You may have to uninstall existing equipment that the previous owner left behind. This can be time-consuming.
Determine what upgrades you want to make. A new home presents the perfect opportunity to upgrade your security system. What security features do you wish you had in your old home?
Can you move your security system or do you need your security company's help? For some systems you can move yourself, for others you need a technician to come out and transfer.
Safely pack all security equipment. Small components can easily break. Be sure to pack your security equipment carefully. Make sure you include all smart management features and other components. It is all too easy to leave smaller pieces behind!
Considering asking a pro to set up your system in your new home. As a homeowner, it can be hard to determine the ideal placement for your cameras and sensors. A pro can help you find the best places to ensure your home's security. Professional security camera installation is a simple an affordable purchase that can help make a big improvement for your home's security.


Shiver Security is Here for Your Next Move in Cincinnati and Dayton


Moving is no easy task. Make sure you have a security company that backs you every step of the way.
Shiver Security is here for you during your next move. We make transferring your security system or upgrading to a new one, easy so you have one less thing to worry about on moving day. We offer affordable alarm systems, smart security management features, remote arming and disarming, and much more!
Check out these four security tips for a safer home!
If you want a Shiver Security smart, verified home security system in your new home, then it is time to reach out today!
How has Shiver Security helped to secure your home? Leave us a review on Google to share your story!
Also, be sure to follow Shiver Security on Facebook, Instagram, and LinkedIn for more free security tips.